Sam n Arya's Tour Divide Training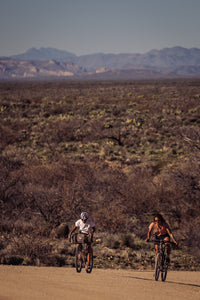 Everything is better with friends, yea? YEAHHH! My good friend Sam Scipio and I have been chatting about riding the Tour Divide since last winter when we were riding together in the Desert. She inspired me to get in on the race so we'll be holding each other as we move steadfastly into the future. We'll be checking in on Instagram LIVE every Monday when these goes up at 7pm EST // 6pm CST // 4pm PST Here we gooooo.....   NAMZ                SAM EVERYDAY 15 min stretch (x2) WEDNESDAY FEB 10 Strength with Sam + Yoga...
---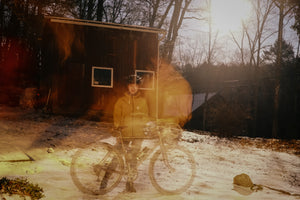 Hi :) This past week was pretty rough. This is the first time I bailed on the ritual full moon century at mile 82, my little feet were so damn frozen. So I'm going to be focusing on recovery and mind-work this week. As I type this, there is a snowstorm that has blanketed this part of the earth with a generous foot and half. This will also shape how my week looks tremendously. I hope the snow stays long enough to get few good snow play days in there.  Onward and Inward! Here's this week. If you know of any...
---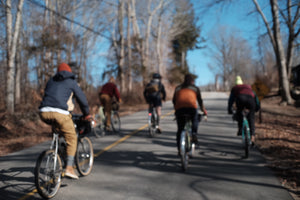 EVERYDAY 15 min stretch (x2) WEDNESDAY JAN 27 Full Body Yoga + 30 min Core workout THURSDAY JAN 28 Full WOLF Moon Century "The wolf is often seen as a symbol of loyalty and protection in many cultures. The Wolf Moon is the perfect time for you to reach out to loved ones and reaffirm your connections, in preparation for deepening your bonds and taking on new challenges together over the upcoming year."-here FRIDAY JAN 29 1 hr Restorative Yoga + Core SATURDAY JAN 30 Group ride with the Nutmeg Country Wheelers SUNDAY JAN 31 Group ride with the Nutmeg Country Wheelers...
---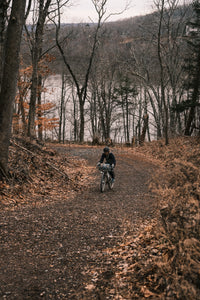 We are beginning this journey on an auspicious day- one that is significant to Tibetans and marks a change of Power I've been hoping for the last 4 years. Let new beginnings of a better, Climate Change combative world flourish. An integral part of my journey in both training and racing the DT is to deepen the understanding of human connection to land. For me, that means re-connecting with Tibetan/Himalayan expertise and relational cosmology of the Great Outdoors. What that will actually look like in daily practice? We'll figure that out together.    The Goal of all this physical madness is...